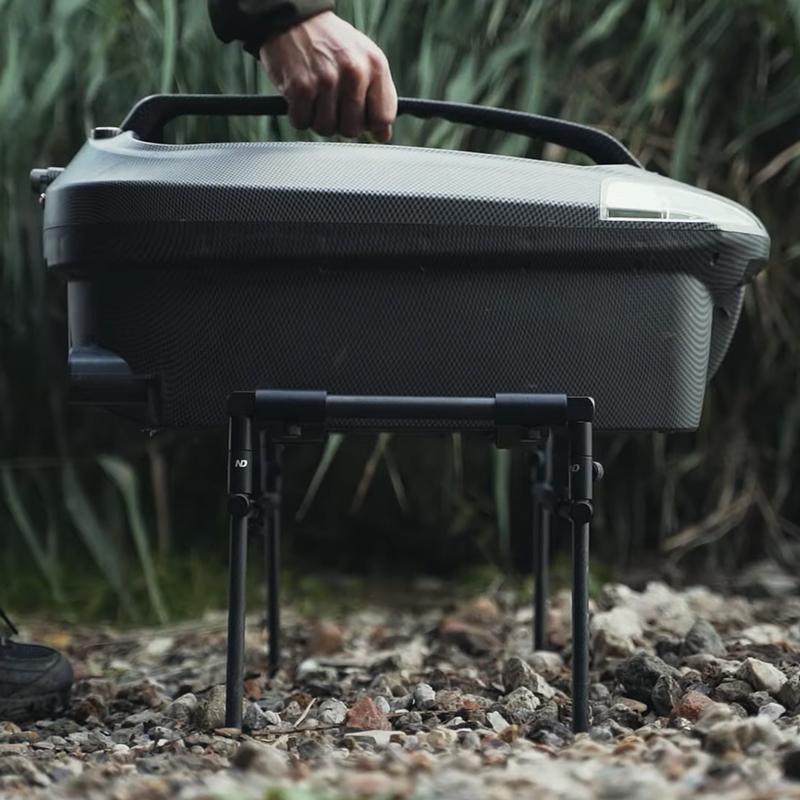 Solid framework
The frame idea was evolved from real boat pods, four adjustable bank sticks with two thicker horizontal bars make the pod very stable.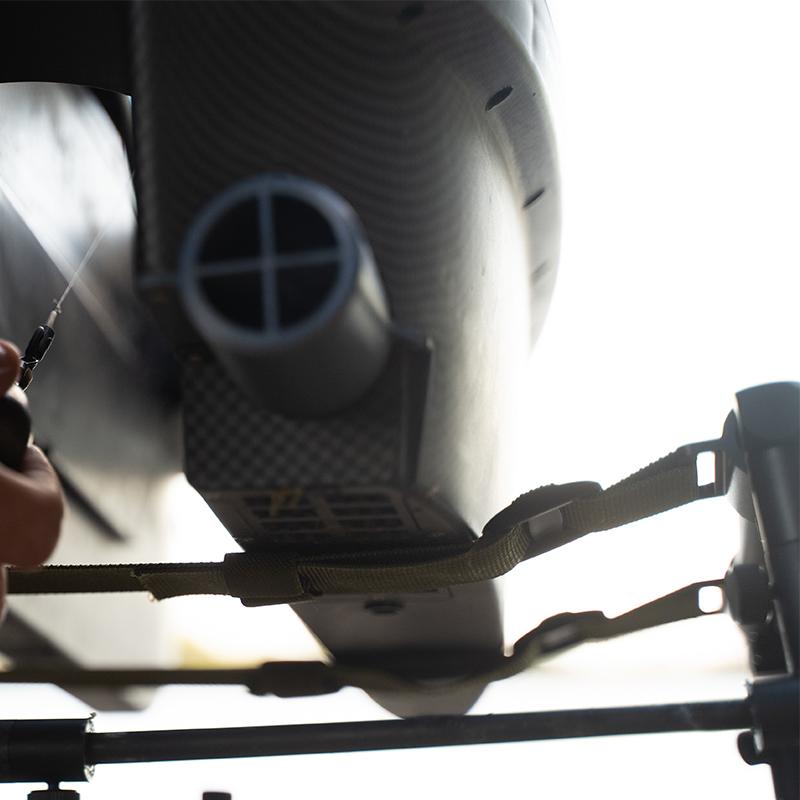 More safer
The boat will float in the air on the straps and thus have no points of contact with the frame.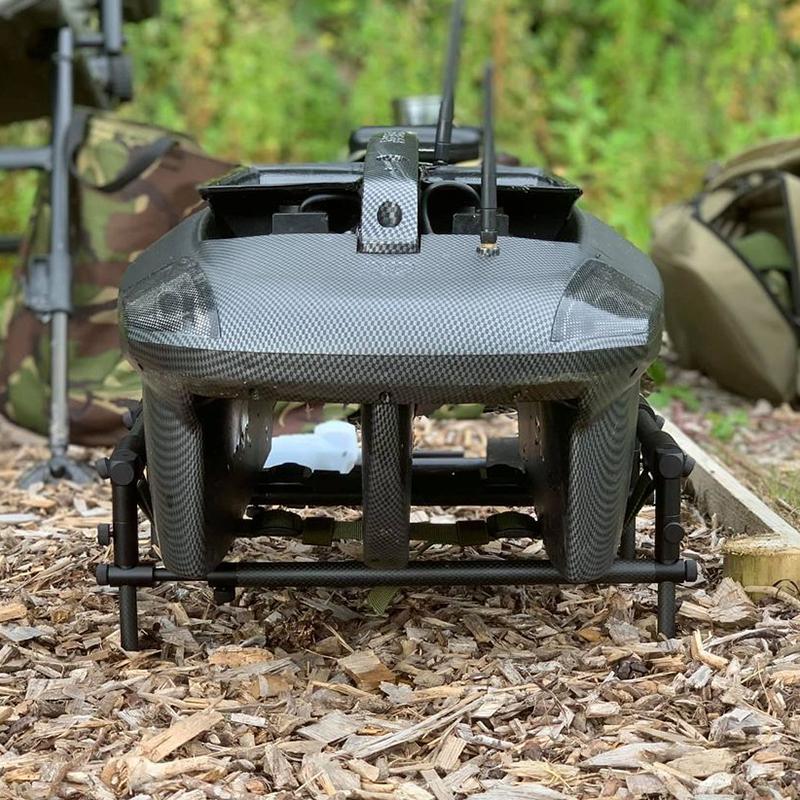 Small & Light
Made of real carbon and aluminium, Weight is only 550g.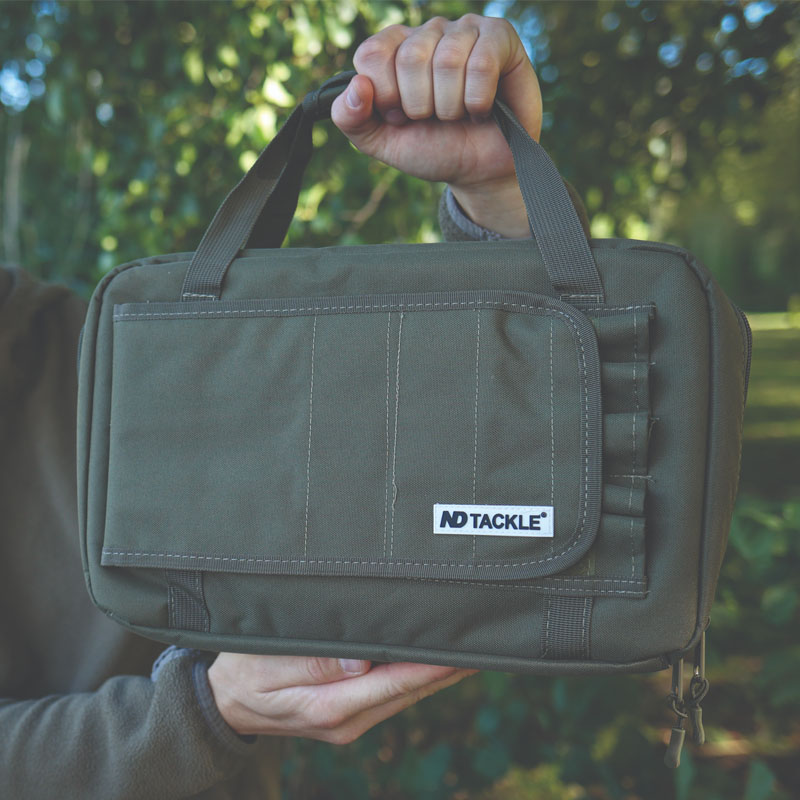 Flat packed and Deluxe bag
Flat packed and only 20 seconds setup time. Come with ND tackle P7 series Luggage bag.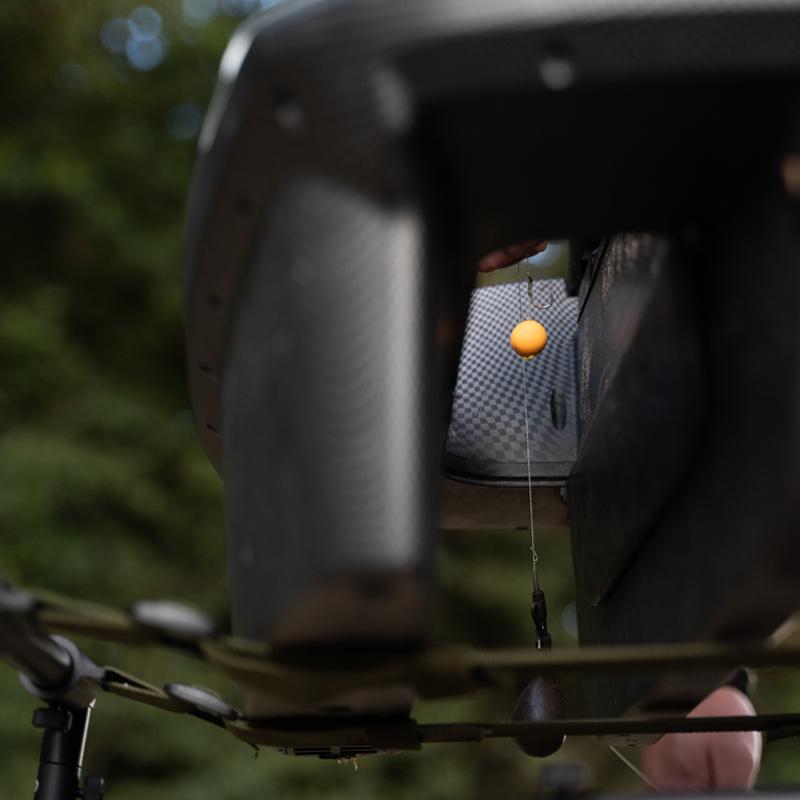 Unique design
Fits almost any size of boat.
Easy access to the hopper doors.